Native American Mosaic Raised Inlay Multi-Stones Rings Unisex Navajo Handmade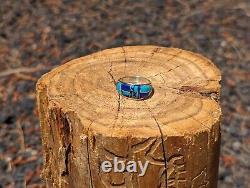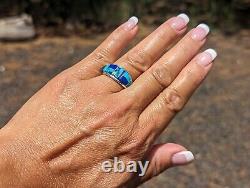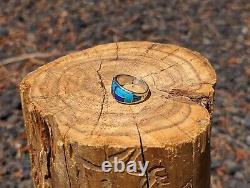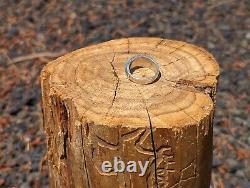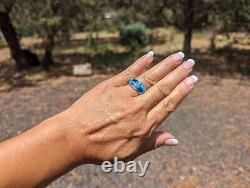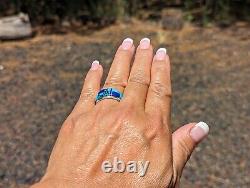 These are beautiful Multi stones Mosaic design Unisex rings. Made of different combinations stones such as turquoise, red spiny oysters, orange spiny oysters and lapis lazuli.
Elegant and beautiful Southwestern collectible jewelry. These pieces are handmade and signed by a Navajo artist Edison Yazzie. They are an excellent example of traditional tribal artwork, with excellent workmanship and details.
These pieces are collectible quality Native American jewelry, workmanship that was passed down for centuries within their tribes. A1- Lapis & Turquoise Inlay.
A2- Red and orange spiny oyster Inlay. B1- Raised Mosaic Turquoise, Orange and Red spiny oyster. B2- Raised Mosaic Turquoise, Red and orange spiny oyster.